In part one, I talked about all of the emotions I felt when I had my first stoma.
I vented my anger and frustration about the judgemental comments I often received because of my invisible illness, on my social media. It took me seven years to talk about having inflammatory bowel disease. The first two of those I'd lived with an ileostomy, and the subsequent five I'd been living with a Jpouch, and chronic pouchitis.
I was fed up. I wanted people to understand that you don't know what someone is going through just by looking at them.
My first ever awareness post wasn't ignored as I had expected. People with IBD, that I didn't even know, were commenting and sharing! This ultimately led to me leading an awareness campaign, creating a support group, and winning a Pride of Britain fundraising award!
Support made a difference
It was the online community that changed my life. Many of the people that I spoke to were grateful to their ostomies for giving them their life back. The community taught me about different underwear to keep the bag flat, enabling people to wear whatever they wanted. I found out that the care I had received wasn't good enough. I should have been offered more options and supporting products to prevent the leaks and burnt skin I had lived with for two years. I was thoroughly enlightened!
So, when I woke up from emergency surgery for a twisted intestine and an abscess with a second ileostomy, I knew where to turn. This time, I didn't hate myself. This time, I had experienced being unwell for a long period of time which made me grateful for it. This time, I did not throw away all of my clothes. Instead, I ordered some ostomy support wear. Most of the time, I just wore a cheap tight vest top underneath my normal clothes. It was genuinely life changing. My confidence didn't hit rock bottom like I'd half expected it to. Plus, I had support!
I had that stoma for five months before it was reconnected to my Jpouch. Four years later the Jpouch came out, and I had my current, permanent stoma.
Reliable sources of information are important
Being active in the community meant that I knew where to look for information before the surgery. I had the chance to ask people for tips about the issues I'd had in the past; such as itching and leaks in summer. By the time the surgery came, I felt completely prepared for my new life.
I'm no longer ashamed, or afraid to talk about it
When I initially had my new stoma, it felt very prominent. I think that was more to do with weight loss than anything else. Once I had gained weight and found my routine, I felt comfortable with it. I even liked it! Research says that naming your stoma can help, which I did do the second time. It definitely made it easier to talk about, for me, and for other people. Friends would ask me how porta was doing!
I tend to just call it "my stoma" now. Referring to it by name almost made it feel like a separate entity, and it's not. It's part of me.
I even dated with my second ostomy. I was very upfront about it when I started chatting to anyone new. I expected negativity, but I didn't get any. People were normally just inquisitive!
I don't find that there's anything I can't wear. I wear full briefs with a lace top on a daily basis which keeps the bag flat. I wear clothes for comfort most of the time, but it's good to know that if I want to dress up, I can! I don't even mind people seeing my bag anymore. I will wear a crop top and have the top of my bag peering out with no issue, but that's not for everyone.
I am proud of my ostomy, and I am proud of me! I have come such a long way since that lost 19 year old!
My top tips
Some suggest exposure therapy for those who are uncomfortable with their stoma. This is basically spending time with your stoma; looking at it, touching it, and maybe even talking to it; increasing the intervals gradually.
I think it's normal to go through a process of grieving for your body. We often take them for granted, and why wouldn't we? People rarely expect to need a stoma. Let yourself feel those things, and then work on dealing with them.
I think the most important thing to remember is that the process takes time, and that is not fixed. Having the right support system around you should help.
You deserve as much love, respect, and kindness as anyone else. Anybody that makes you feel differently is wrong.
The need for a stoma doesn't change who you are. If you do make changes, just make sure they're on your own terms.
Upcoming body confidence webinars
Fittleworth have some fantastic webinars coming up! Hear from Donna Butler – psychotherapist and registered nurse, Gill Hasson – Mindfulness books author, and two stoma nurses, at:
11am, Wednesday May 12th
These webinars will focus on the body confidence issues that ostomates might have, and practical ways of overcoming them! I will be joining! Will you?
About the advice and opinions of our bloggers
We hope you enjoyed this article from our guest blogger. They are expressing their views or knowledge on a topic because of their experience & background. Some of the opinions expressed may not reflect the views of Fittleworth or your NHS professional.
It goes without saying, but this is not clinical advice. Each person will have an individual set of medical factors to consider. So please do not to make significant changes to your diet, exercise or treatments before consulting with a NHS professional.
Sahara was admitted to hospital and diagnosed with Ulcerative Colitis at the age of 19,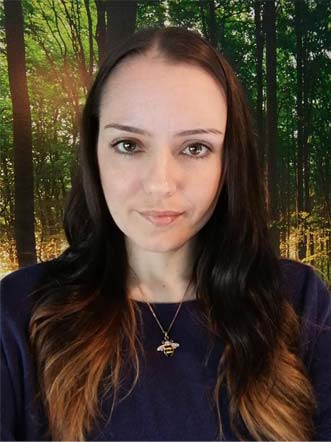 after just two weeks of being incredibly unwell. One week later, she had emergency surgery to remove her colon and rectum, and had her first ileostomy. A turbulent journey followed; a multitude of treatments, complications, seven surgeries, a failed J-Pouch, and three ileostomies later, she is living with a permanent stoma and is a pro-active IBD and ostomy advocate. 
Sahara joined the online IBD and ostomy community in 2014, and it very quickly became apparent to her that whilst awareness is important, even more important than that is providing support to others as they navigate the stormy waters of life with IBD, or an ostomy.
She runs #IBDSuperHeroes fundraising and awareness campaign, and the Facebook support group. She is a blogger for InflammatortyBowelDisease.net and an IBD Patient Consultant for merakoi – bridging the gap between patients and healthcare. She gets involved with research whenever she can, and is a volunteer for Cure Crohn's Colitis, where she donates her time and expertise in social media marketing and content creation.