I've had quite a lot of issues with my stoma during the last 12 months.
I started experiencing leaks early on after I'd put some weight back on following surgery. That was easily rectified by switching to convex bags instead of flat. I lived happily, feeling completely safe and secure, for the next 12 months. I started gaining more weight, which was so weird because I'd never managed to do that before! I felt great. I'd started filling out in places that a woman should!
The trouble was, it didn't stop. My weight began causing my bags to leak again. My skin was getting burnt and sore, and I no longer felt safe and secure. It was clear that the issue was my weight gain. My current stoma is actually at a previous stoma site, so it sits in a crease. As the weight had gone on, the crease had got deeper and deeper.
I began to exercise and eat a more balanced diet, and I started to lose weight almost immediately. The new diet resulted in much looser output, which then also caused leaks. Eventually, my weight became healthy and stable (give or take 2lbs), and the loose output was rectified with gelling crystals and seals.
As the festive season approached last year, I began getting anxious. I wanted to partake in all of the festive food and drink, but I was so worried about gaining too much weight and having leaks again. I don't want to be the kind of person that obsesses overweight, but I fear I am going to have to be. I look fine, in my humble opinion (which is the only one that matters, FYI). A few extra pounds on and off should not be the end of the world, but the fear attached to it because of the huge impact leaks have on my quality of life is a little overwhelming. I feel like I have to stay skinny forever.
That then leads me to thinking about why I am in this situation. Why does my stoma sit in a dip? It's simple. It's because I was so determined to keep my Jpouch. I know I made the right decision for me at the time with my first ileostomy, by deciding to have Jpouch created in the first place. Psychologically, the whirlwind that led to my stoma in 2007, and the lack of support left me feeling like a Jpouch was the ONLY option. But, I had a stoma again in 2014. It was placed on the other side. If I'd kept that one, which was a very good one by the way, I wouldn't have any of my current issues. I wouldn't have this anxiety, frustration, and fear! And so I feel a little mad with myself, because these are limitations that I'm going to have to live with for the rest of my life, and they're of my own making.
So looking back, I feel pretty stupid. I loved the stoma I had in 2014. It genuinely gave me a new lease of life, for the first time in years. Having the Jpouch connected back up led to 2+ years of being really unwell with a constant pouchitis flare. I suffered from nighttime incontinence. I had no quality of life. Plus, it's ultimately led to the anxiety I have now about having to watch my weight for the rest of my life.
I often look back and think I should have kept my second stoma in 2014. I've missed so much of my life, that I could have been living!
We live and learn, don't we? And hindsight is a wonderful, and pointless, thing!
About the advice and opinions of our bloggers
We hope you enjoyed this article from our guest blogger. They are expressing their views or knowledge on a topic because of their experience & background. Some of the opinions expressed may not reflect the views of Fittleworth or your NHS professional.
It goes without saying, but this is not clinical advice. Each person will have an individual set of medical factors to consider. So please do not to make significant changes to your diet, exercise or treatments before consulting with a NHS professional.
Sahara was admitted to hospital and diagnosed with Ulcerative Colitis at the age of 19,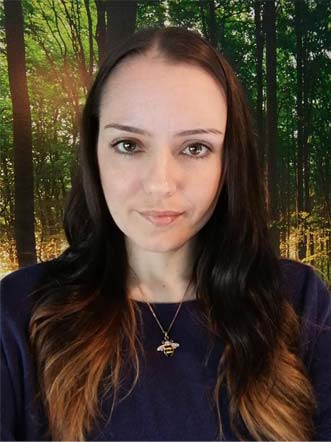 after just two weeks of being incredibly unwell. One week later, she had emergency surgery to remove her colon and rectum, and had her first ileostomy. A turbulent journey followed; a multitude of treatments, complications, seven surgeries, a failed J-Pouch, and three ileostomies later, she is living with a permanent stoma and is a pro-active IBD and ostomy advocate. 
Sahara joined the online IBD and ostomy community in 2014, and it very quickly became apparent to her that whilst awareness is important, even more important than that is providing support to others as they navigate the stormy waters of life with IBD, or an ostomy.
She runs #IBDSuperHeroes fundraising and awareness campaign, and the Facebook support group. She is a blogger for InflammatortyBowelDisease.net and an IBD Patient Consultant for merakoi – bridging the gap between patients and healthcare. She gets involved with research whenever she can, and is a volunteer for Cure Crohn's Colitis, where she donates her time and expertise in social media marketing and content creation.